Bed Bug Page
Are you looking for information about bed bugs or getting rid of bed bugs or how to kill bed bugs? How to reduce the chance of getting bed bugs? Would you like pictures of bed bugs and bed bug bites? Do you have questions like how you get bed bugs? How much does a heat treatment cost? How can I find bed bugs? If so, we will answer your questions--call us right away!

If you notice any of the following, you may have bed bugs:
- Red spots on your arms, legs, or torso, usually in rows, that sometimes itch.
- Small rust colored, brown, or black spots on your sheets, mattress, or box spring.
- Small bugs about the size of an apple seed that look like the ones in the pictures.

___________________________________________________________________________________________________

We offer both Insecticide and Heat Treatment options
| | |
| --- | --- |
| | A heat treatment involves using electric heaters to raise the air temperature of the treated area to 130-140 degrees. The room is kept at this temperature until the mattress, box spring, furniture, clothes, and other items exceed 122 degrees which usually takes a few hours. At this point, all stages of bed bugs are killed. A heat treatment will give you the same results in 1 day that takes several months with insecticides. All heat sensitive items such as people, pets, live plants, aerosol cans, flammable liquids, etc. need to be removed during the process. See the full list by clicking the red button below. |
| | |
| --- | --- |
| | Insecticide Treatments involve spraying and dusting all hiding places such as baseboards, door trim, window trim, inside box springs, dressers, chairs, furniture, behind pictures, and several other places. Applications are done every 2 weeks and usually take 2 - 6 months or more to control the bed bugs depending on how severe the infestation is. Insecticide treatments usually cost less than heat treatments to achieve control but take much longer. |
---
Bed bug heat treatment price

Several factors affect the cost of a bed bug heat treatment including type of structure, number of units to treat, amount of clutter, and distance to travel. The most important factor is the area (sq. ft.) of the unit. Here are APPROXIMATE prices. If you would like a free quote for your unique situation, please click the button to the right to email us or call.

Motel rooms $350.00 - $650.00 per room
Apartments $ 0<!COLUMNS!><!COLUMNS!><!COLUMNS!><!COLUMNS!>.90 - $1.25 per sq. ft.
Houses $ 0<!COLUMNS!><!COLUMNS!><!COLUMNS!><!COLUMNS!>.90 - $1.20 per sq. ft.

Call to get a price quote:
(641) 782-4540 or
(888) 782-4543 toll free
___________________________________________________________________________________________________

| | | |
| --- | --- | --- |
| Click here to view and/or print copies of our preparation checklists | Click here for tips to reduce the chances of bringing bed bugs into your home. | |
---
Here are a few examples of what we have done for other satisfied customers:
ABC Health Care had a client in their facility that came from a bed bug infested residence. The staff and other residents were panicking at the thought of taking bugs home. The administrator called us on Thursday afternoon and wanted the issue resolved Monday. We were able to start treating at 7:30 Friday morning and were done that day.

Mrs. L. is the manager of ABC Apartments. Six months ago one tenant reported bed bug bites and now she has 4 apartments that are infested. Since Mrs. L. had several units to heat treat, we gave her a quantity discount that helped her stay within budget.

When Mrs. V. returned home from a two week trip out of state, she had red spots on her back. Her doctor told her they "could" be bed bug bites. Money was not an issue and she was willing to pay anything for the peace of mind to have her house treated. We gathered information about her specific situation and inspected her house. We told her that the red spots were most likely something other than bed bugs, charged less than $100 for the inspection, and asked her to call if she had more bites. She has ordered other services since then but not a bed bug treatment.

Sarah and her 8 year old daughter lived in an 8-plex that had bed bugs in every unit. The landlord tried several Do-it-Yourself products but the problem just got worse. Sarah wanted to move but didn't want to take bed bugs to their new apartment and didn't have a lot of money for treatment. We were able to help Sarah eliminate some of her belongings and heat treat what was left in a smaller area to keep the cost down. When the treatment was done, they immediately moved to their new apartment bed bug free.

_______________________________________________________________________________________________________________________________

For more info about bed bugs, click on the NPMA logo below.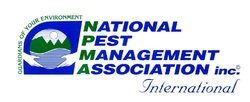 Pictures and information compliments of National Pest Management Associaton
---